Powerboat Level 2 2days €300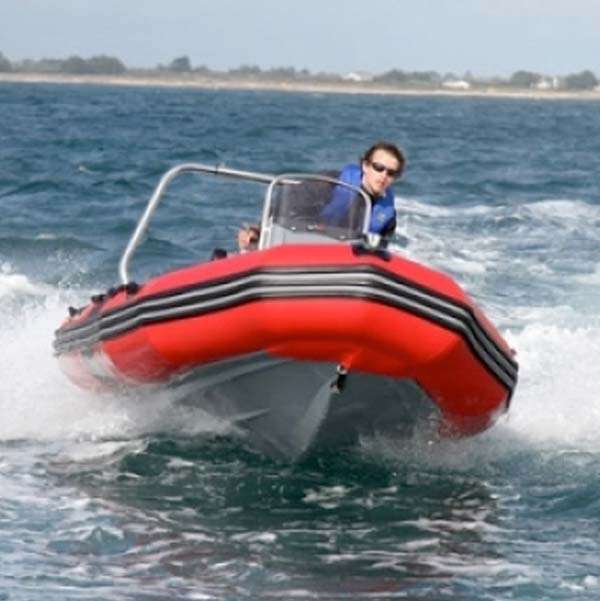 Need for Speed?
If you love blasting about in a RIB, this comprehensive and practical course is for you. Your experienced powerboat instructor will build your navigation skills, increase your safety awareness and show you all the tips and tricks to get you driving like a Pro. Scream if ya wanna go faster!
Skills You'll Learn
Coming alongside and "Parking"
Anchoring procedure and picking up a mooring buoy
Turning in confined spaces
Recovering a Man Overboard
Basic chartwork and tidal theory
GPS use (inc. Navionics)
Time to Complete
2 days
Note: Course dates can be arranged to suit you
What's Covered
You will plan and execute a short passage
What's Included
Life jackets and wet weather gear provided
Our main training RIB is a Zodiac PRO II 500
Fuel costs and marina fees covered
I enjoyed an excellent session of powerboat training with Dave – he delivered the course in a way that recognised and appreciated the different starting skill levels involved on the day and brought everyone up to the required level in a competent and effective manner. Good craic had at the the same time!
ICC (Powerboat) Training & Assessment 1day €200
Want to take family and friends out on a boat this summer holiday?
Charter a boat this summer and get away from the Mediterranean crowds. The ICC Powerboat certificate is internationally recognised, allowing you to skipper a boat for recreational use, the ideal solution for experienced powerboaters. It already sounds like fun!
2 Part Assessment:
Practical Assessment (Day Skipper level)
Written Theory Assessment (Day Skipper level and higher)
Book Your Wild West Sailing Experience!
Book Your Wild West Sailing Experience!
Pay for your course by Bank Transfer of Paypal